Business Process Improvement (BPI)
A quality process that grows with your business.
How BPI can help you
Successfully implemented BPI can lead to a substantial improvement in quality, service enhancement, cost reductions, and productivity increases throughout your business. In today's market, many take a BPI program to maximize their operational performance and gain a competitive advantage in the marketplace.
Overview of BPI
With BPI you can deliver greater value quicker while creating a sustainable framework for improvement.
Lean Overview
At its core, Lean is about creating more value while respecting your employees. An efficient philosophy for managing an efficient business. It is far more than just a collection of tools, techniques, and projects. Lean is a complete philosophy that you're dedicated to, this results in greater success faster.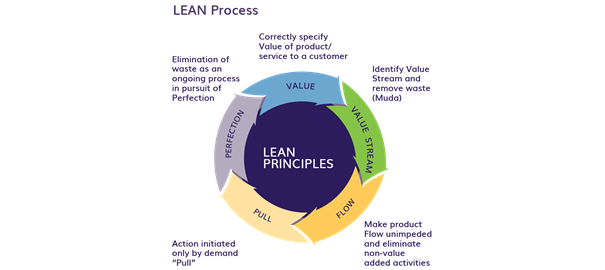 What is Six Sigma?
Six Sigma is the dedication to consistently improving the quality of products and services produced by your organization. This methodology focuses on identifying and removing defects while minimizing elements of chance in your processes creating sustainable and guaranteed improvement. In Six Sigma, all procedures are defined, measured, analyzed, improved, and controlled. It has the following value targets:
Increase in profits

Reduced carbon footprint

More satisfied customers

Reduced production time
The disciplines of BPI
Each discipline of BPI can function on its own however they are best when paired together. Our experts can analyze your organization and suggest which solution will benefit you the most.
Six Sigma
Definition
Create improvements by optimizing variations and reducing defects in your processes.
Philosophy
All processes can be defined, analyzed, measured, improved, and controlled to deliver maximum performance.
Lean
Definition
A customer-centric approach that reduces waste in all forms.
Philosophy
Maximize customer value while removing non-value-adding activities.
Rapid Improvement
Definition
A fast innovative framework that is action-oriented and addresses known issues.
Philosophy
Easy, quick fixes that are easy to implement.
Rapid Improvement Overview
Rapid improvement is used to implement solutions when the problem can be easily identified, and solutions are known. Not all challenges require complex solutions.
Align your processes with your strategy! Let us help you.
We're always looking for talented and resourceful people, do you always strive to do your best wherever you go?
If so we would like to hear from you, Our policy is to always find the best talent possible, we're truly pleased with our results. We employ a professional and dedicated work environment that has a vast working knowledge of all the relevant processes.